Tuesday, September 19 2023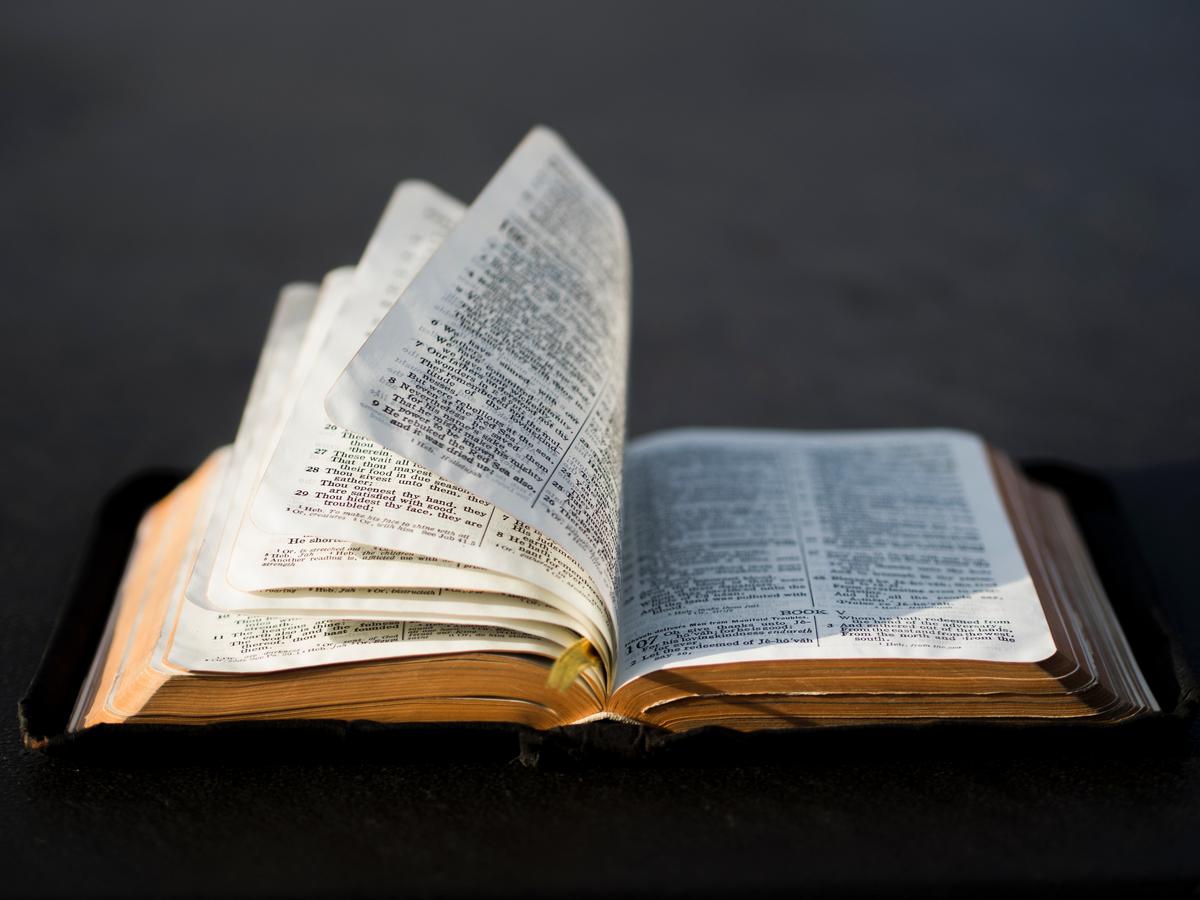 Romans 5:1-5 Therefore, having been justified by faith, we have peace with God through our Lord Jesus Christ, through whom also we have access by faith into this grace in which we stand, and rejoice in hope of the glory of God. And not only that, but we also in tribulations, knowing that tribulation produces perseverance; and perseverance, character, and character, hope. Now hope does not disappoint, because the love of God has been poured out in our hearts by the Holy Spirit who was given to us.
KEYS TO PROPHETIC FULFILLMENT
Have you had a prophetic word either through a Prophet, dream, vision, or even an inspiration that has been put on your heart for your life? Perhaps you are frustrated because you have this desire and do not know how to work toward the fulfillment of that prophetic word or dream in your heart. I hope this helps you as I lay out some very practical steps to help you in your walk with God. This is a walk of endurance and patience to obtain the promise. That is part of the plan of God because although the promise is important it is the process that the Lord delights in.
2 Corinthians 3:18 - "But we all, with open face, beholding as in a glass the glory of the Lord, are changed into the same image from glory to glory, even as by the Spirit of the Lord."
PROCESS IS KEY: How we process that prophetic word and cooperate with the Holy Spirit to bring it to pass is crucial to its fulfillment in our lives. Prophesy is no guarantee that you will ever walk in the fulfillment of it. However, through God's grace, there is always a way back through repentance when you have missed it. God is a God of second chances and though in this process you may fail and stumble many times, as long as you remain in the race, it is not finished.
In Genesis 37 we learn of a man named Joseph. His life is a great example of enduring the process and reaching prophetic fulfillment. I encourage you to read it and learn from his life. Joseph received 2 dreams at the age of 17, showing him that his brothers would bow down to him. Joseph shared those dreams with his brothers, who decided to get rid of him. Joseph suffered many mistakes and heartaches because of sharing his dreams with his brothers. His process to prophetic fulfillment took 13 years from the time his brothers sold him into slavery to seeing the fulfillment of that promise. There are no shortcuts in the process. The process is working in you a much greater glory.
Joseph never saw what he would have to endure to reach the fulfillment of those dreams. Had he seen the process he surely would have abandoned it. The dreams given to Joseph set him on a course to mature him through the process of becoming a humble servant to his God, prepared through his trials to have a heart of compassion for those who needed deliverance. Joseph did not grow hard through his trials but was pliable in the hands of God. Joseph, through his sufferings, became compassionate; and when faced with his family who betrayed him, there was only love and the desire to help them in their need.
Joseph was being set up for greatness. God had a major call on his life to deliver a nation in a time of famine. What is your prophetic word? What has God laid upon your heart? You have a part to play in the fulfillment of that prophesy, that dream, that desire, that was planted in you through the Holy Spirit. It is meant to propel you forward and give you the capacity to endure the hardship, the patience, and the endurance you will need to walk in that promise.
It is never about YOU! It is about God using you to deliver a people, to feed his people. But, in order to do that he must work in YOU to remove YOU so your heart sees who you are called to help, otherwise, it is only about YOU and eventually, you will miss the call of God on your life and will not fulfill your purpose.
When we hear a prophetic word over our life naturally we feel the love of a Father for his child and the destiny he desires to have for you. We are usually not yet mature enough to walk that out. God has to shape you to prepare you to hold that promise without it corrupting YOU. Again, it is not about YOU, it is about God's people and he wants to use YOU to bring deliverance to his people. When your heart breaks for the plight of those people and you are moved with compassion toward those people you are well on your way to prophetic fulfillment. Chances are it will not look as glamorous as you felt when it was released to you. Nonetheless, your life will have significance and meaning and the end result will be lives touched and changed by the power of God through your life.
God is giving you an invitation to have a life filled with purpose and promise and he needs your YES to cooperate with that process. We all have a choice and we can say no to God. Katheryn Kuhlman led of life of significance and saw many miracles by being a willing vessel in the hands of God. It is said that God offered that to 3 different men who all refused the call, but she said yes. The power she walked in came from her laid-down life, fully consecrated to the plan of God and it cost her everything. It is estimated that 2 million people reported that they were healed in her meetings over the years.
Do you have a desire to be used by God? Then it will cost you everything! You will be forged in the FIRE so that what comes out will be pure GOLD, fit for the Master's use.
Every blemish, every attitude that stands between you and the fulfillment of that promise will be challenged.
Every word spoken is YES and AMEN in Christ Jesus! He will fulfill every promise that he made through that prophetic word, dream, vision, or however it comes; but you must cooperate with the process so that you are qualified to walk in the fulfillment of that dream.
The need for understanding prophetic fulfillment is crucial to our success in walking it out. Most people don't understand the process that will be required and grow frustrated and quit. It is a walk of FAITH. Listed below are some very practical steps you can take to begin that walk of FAITH. Everyone's process will look different but the foundational keys are the same. The need for good leadership in your life to help navigate the process is crucial. Your submission to that leadership will determine your success or failure.
PROPHETIC PROCESS:
The Word Released. The Prophetic Word is released through a Prophet, the gift of Prophesy, dreams, visions, or inspiration by the Holy Spirit upon your heart through times of prayer.

Say YES! God needs your YES. He will invite you into this process of fulfillment but he needs your cooperation with the Holy Spirit so that you are prepared to hold that word.

Simple Devotion - Your gradual process is a day-to-day process of dying to yourself and walking out the call. Simple Devotion of commitment to learning the word of God and developing intimacy with God through prayer will be one of the most important steps toward prophetic fulfillment.

Serve - Look for a place to serve. Serving others takes you out of yourself and will do more to develop humility in your life. Becoming a servant is always the first step before being a leader. If you are not willing to serve you will never qualify as a leader. God's Kingdom works upside down to the world. The way up in God's Kingdom is the way down. Through servanthood, your heart will be developed toward people, and compassion forged in your heart. You must deny yourself daily in serving others. Mark 10:42–45 (NLT) "So Jesus called them together and said, 'You know that the rulers in this world lord it over their people, and officials flaunt their authority over those under them. But among you it will be different. Whoever wants to be a leader among you must be your servant, and whoever wants to be first among you must be the slave of everyone else. For even the Son of Man came not to be served but to serve others and to give his life as a ransom for many.'"

Submit to Authority - People of promise must learn to submit to those that God has connected them to who can through wisdom, guide and lead them to prophetic fulfillment. Your submission to that process is KEY and requires much humility to admit you need HELP in getting through this process. They will challenge you and your commitment to them will be your biggest development in your process.

"Remember your leaders, those who spoke to you the word of God. Consider the outcome of their way of life, and imitate their faith."Hebrews‬ ‭13‬:‭7‬ ‭

"Obey your leaders and submit to them, for they are keeping watch over your souls, as those who will have to give an account. Let them do this with joy and not with groaning, for that would be of no advantage to you. Hebrews‬ ‭13‬:‭17‬
You can't skip these steps. You can't shortcut this process. You don't get a pass from this process. You will be required to go through this process in order to be ready for what God wants to do in and through you.
Learning to fully submit to the work of the Holy Spirit in your life will help you face the adversity that helps to develop your endurance. There must be a determination developed in you not to quit but to press through because that fulfillment is waiting on the other side.
2 Peter 1:3-9 as His divine power has given to us all things that pertain to life and godliness, through the knowledge of Him who called us by glory and virtue, by which have been given to us exceedingly great and precious promises, that through these you may be partakers of the divine nature, having escaped the corruption that is in the world through lust.
But also for this very reason, giving all diligence, add to your faith virtue, to virtue knowledge, to knowledge self-control, to self-control perseverance, to perseverance godliness, to godliness brotherly kindness, and to brotherly kindness love. For if these things are yours and abound, you will be neither barren nor unfruitful in the knowledge of our Lord Jesus Christ. For he who lacks these things is shortsighted, even to blindness, and has forgotten that he was cleansed from his old sins.